Meet tHe HippoPops Cake Pop flavors!
Can you find your favorite HippoPops cake pop?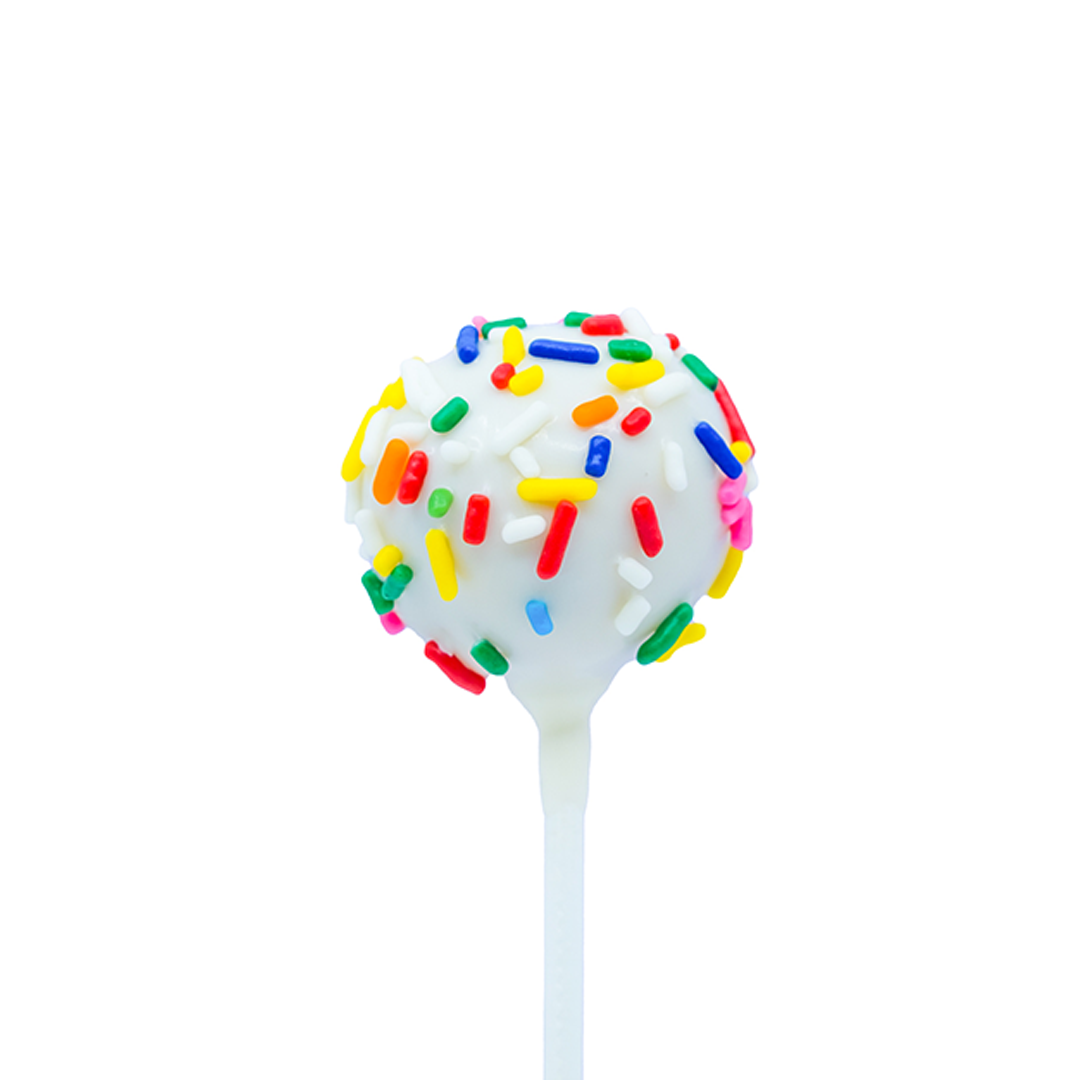 This little diddle is our signature cake pop. Our first— and most popular flavor— Birthday Cake is a birthday rolled into a ball and bursting with sprinkles. What's the secret ingredient? Hippo giggles and whisker tickles, of course.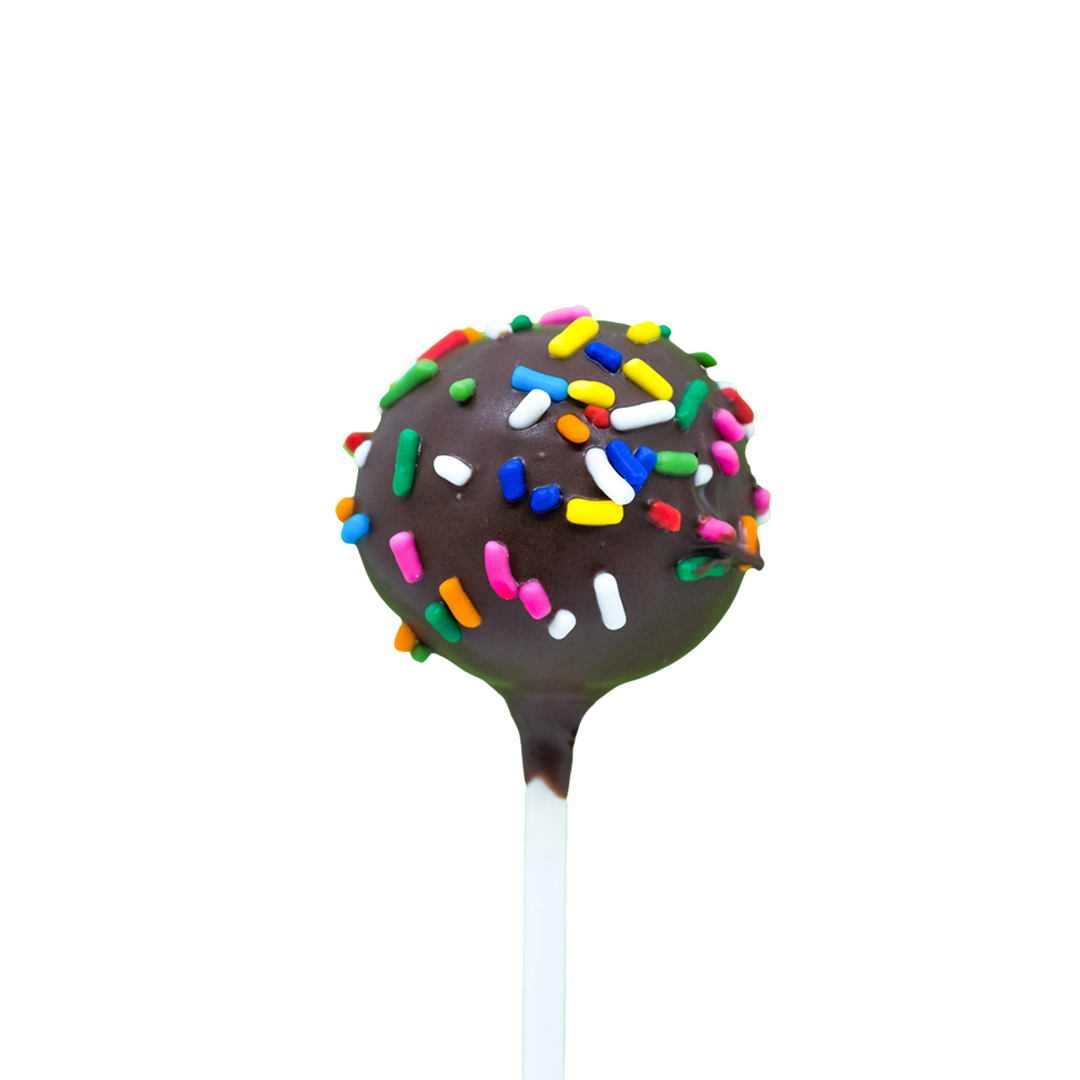 I scream, you scream, we all… Actually? It's chocolate we all scream for. (Sorry, ice cream.) Colorful sprinkles adorn chocolate cake with chocolate icing dipped in dark chocolate. "Don't be afraid of the dark!" assures Happi. "Sweet dreams are made of these."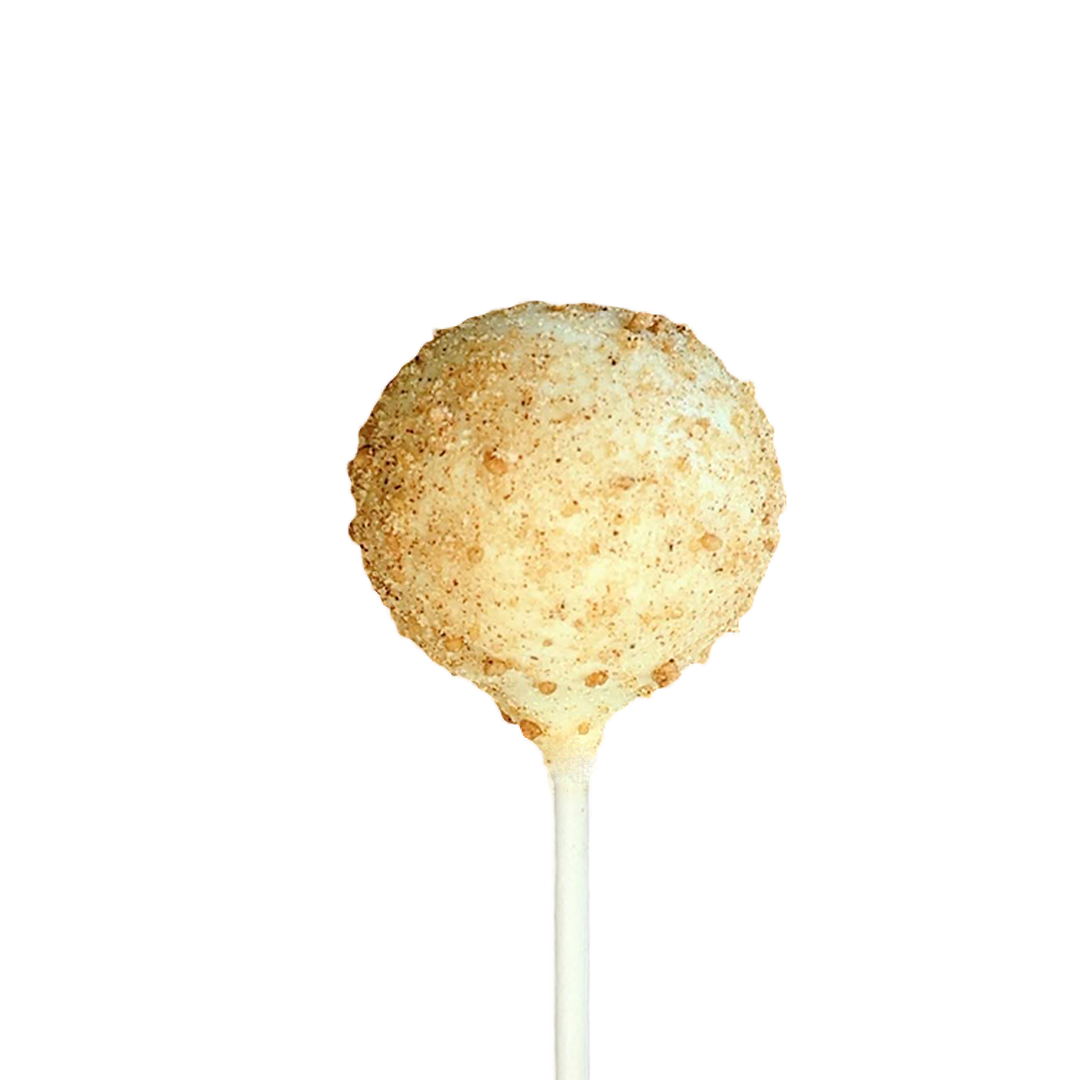 When Happi won't eat his vegetables, we sprinkle a little cinnamon and sugar on them. Ta-dah! The inspiration behind our CinnaFun flavor—cinnamon roll cake covered in cinnamon sugar crunch. This one takes the cake pop.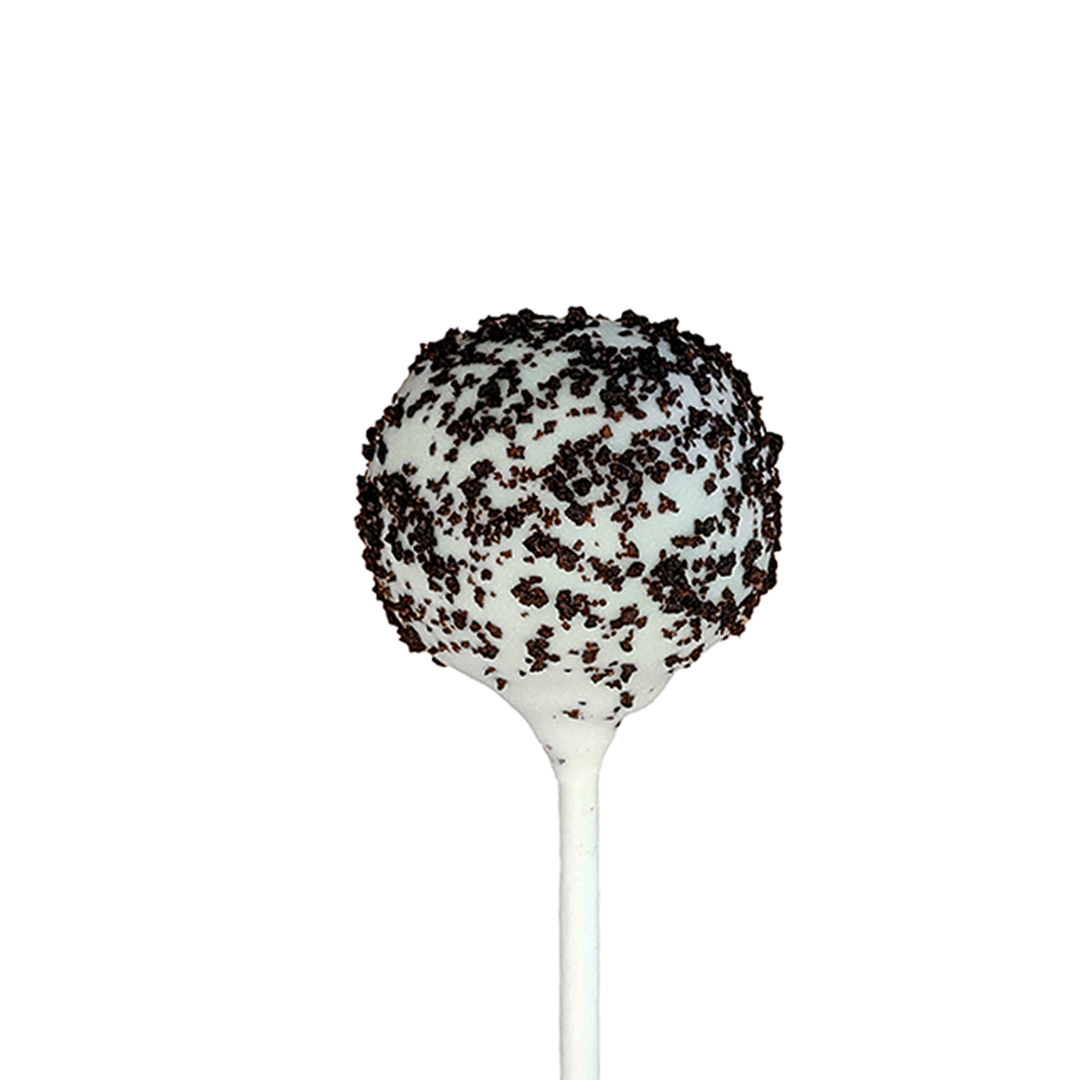 We love a tradition, and Cookies & Cream is a classic. But this ball of fun starts with hippo-homemade chocolate sandwich cookies dipped in white chocolate and coated with more cookies that Happi sweetly crumbles by hoof. Think purple angel, without the wings. In other words, they're touched by a hippo!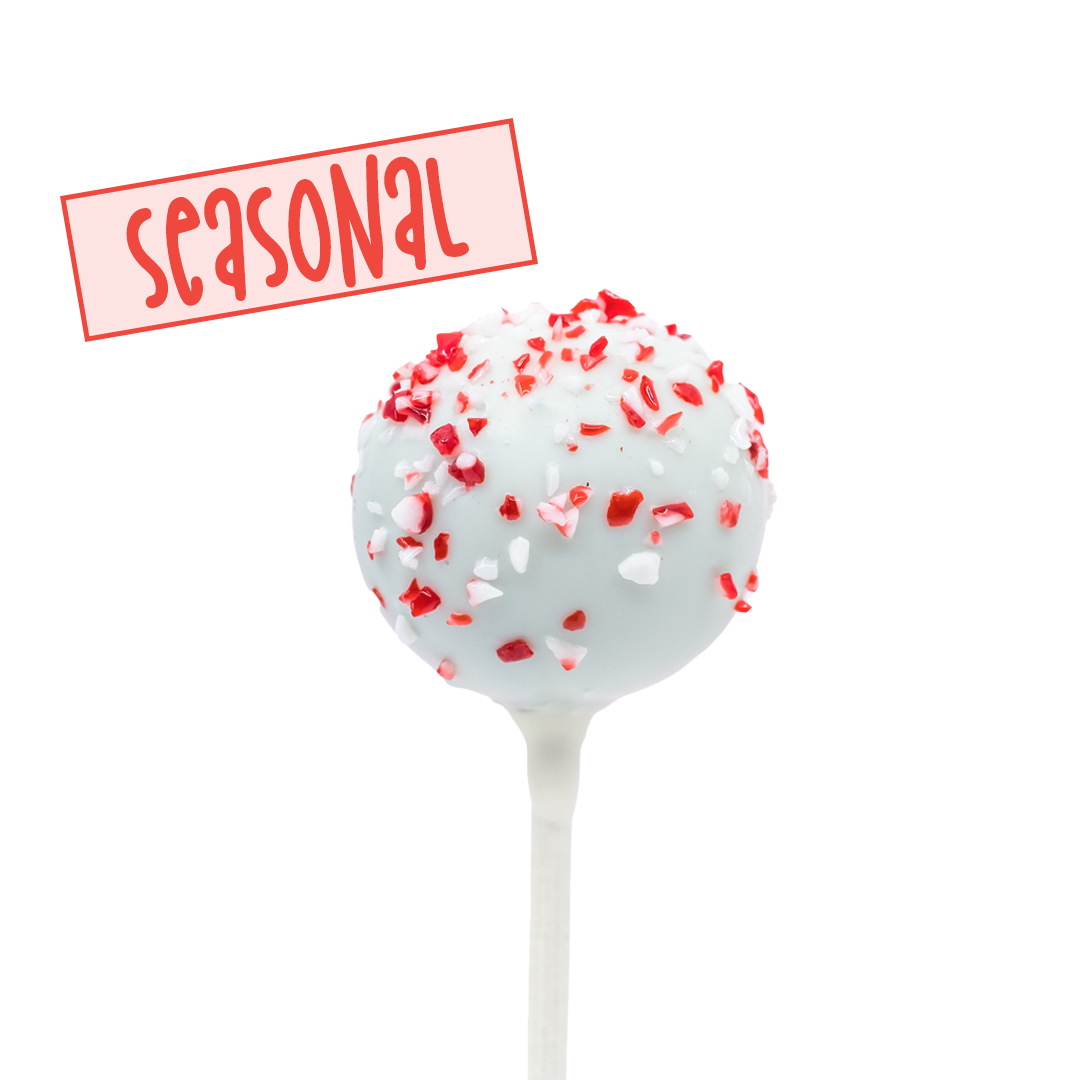 Peppermint Brownie Cake Pop
Part accident (Happi spilled some peppermint bits in our chocolate brownie batter), part holiday heaven, these cake pops are dipped in white chocolate before getting rolled in even more peppermint bits. Peppermint Happi? Hmmm. We'll need to speak with the Charlie Brown gang about that...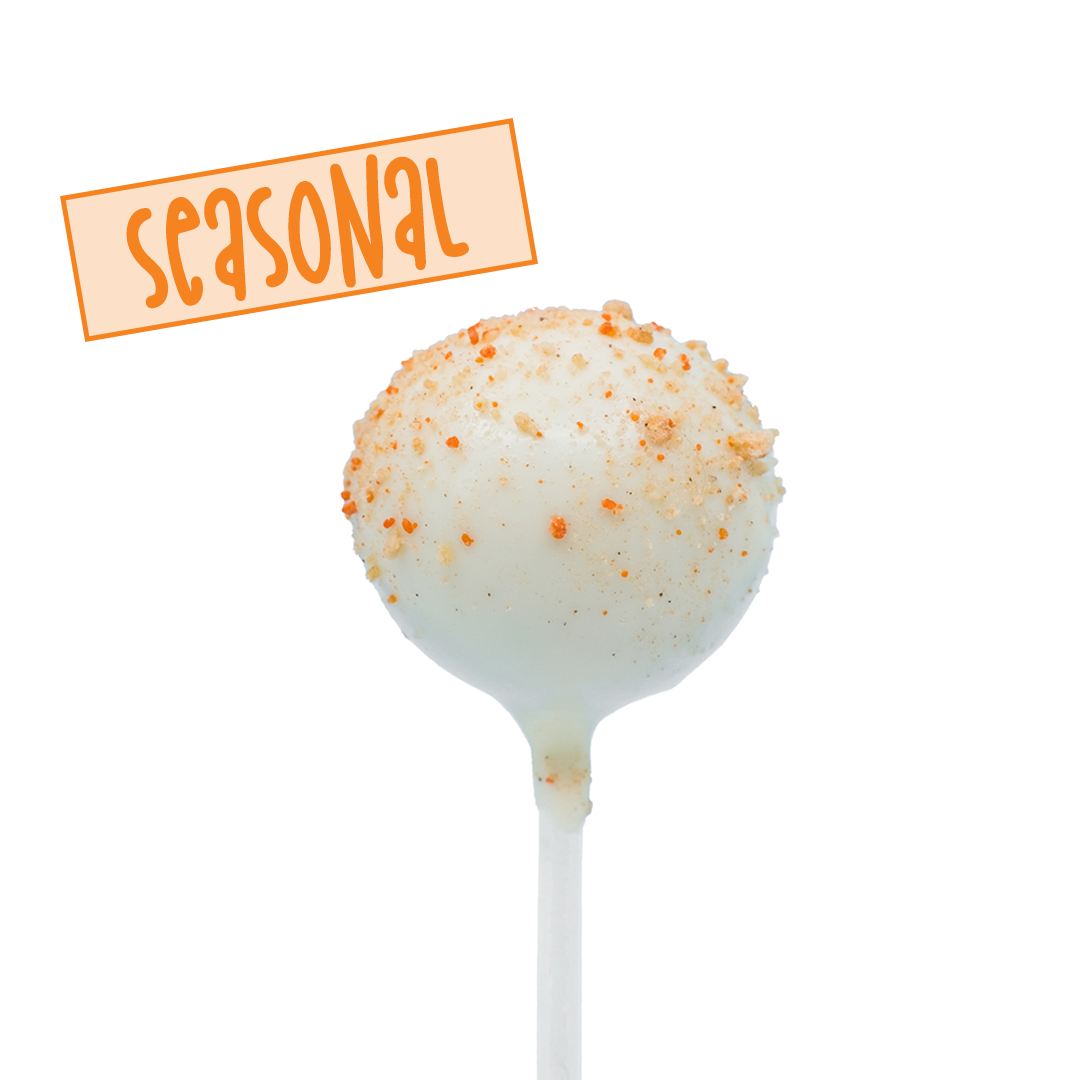 We know. We had you and all Happi's friends at pumpkin. It probably doesn't even matter that this pop is made from pumpkin cake we bake with browned butter and pumpkin pie icing. And, hey-oh. Did we mention this seasonal nugget is dipped in white chocolate and coated in a pumpkin pie topping, too? Oh-my-gosh. Orange you glad when it's Fall!