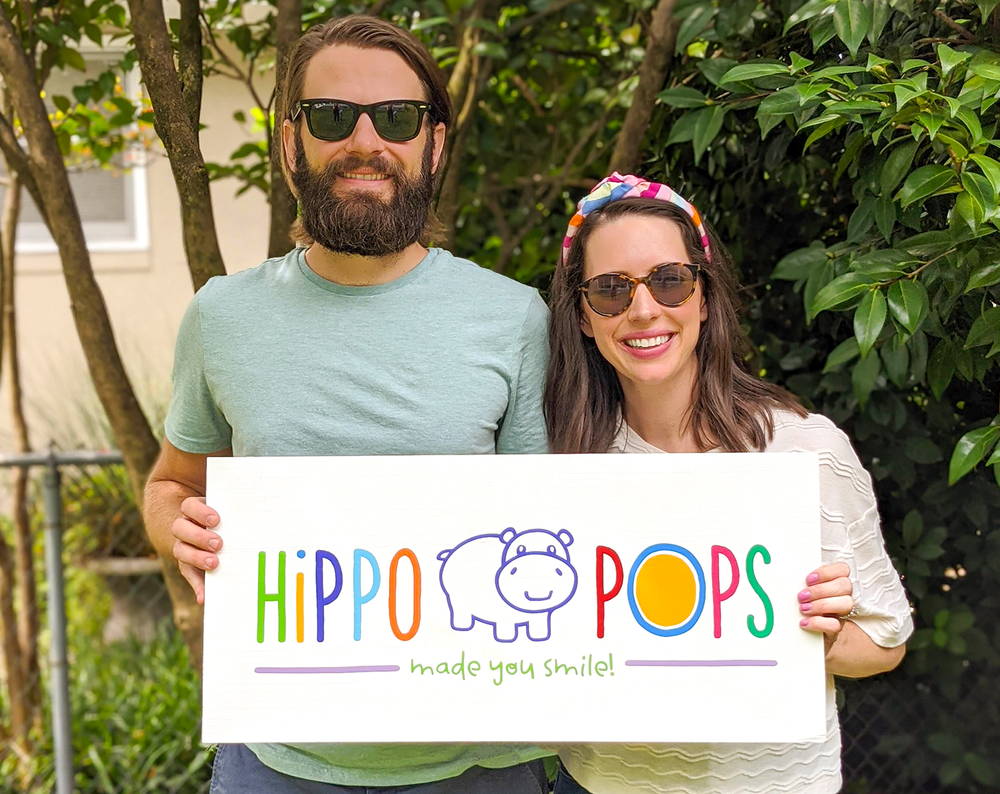 Hi there! Welcome! Yay! You're here!
Oh hey! We're Bess and Alex—the happy couple behind HippoPops. This fun venture began in our little home kitchen— the brainchild of an engineer who craves exact measurements (Alex can just barely stand odd numbers) and a marketer with a penchant for baking (I'll have dessert for dinner thankyouverymuch) who both love all things sweet and sprinkled with goodness.
Through lots of batches, lots of laughter, and with the help of eager taste-testers, we confected the perfect cake pop. Baked as a special way to say, "Thank you! We heart you!" to family, friends and neighbors, our cake pops became so popular we couldn't keep up with the requests.
Though our ovens are off for now, that's not stopping us from sharing recipes, tips and tricks we learned along the way. Happy baking!